The FarmHouse Restaurant LLC
About Us
Hours
Monday- 6:30 a.m - 7:00 p.m

Tuesday- 6:30 a.m - 7:00 p.m
Wednesday- 6:30 a.m - 7:00 p.m (
Senior Discout day 55+ takes 10% off their bill)
Thursday- 6:30 a.m -7:00 p.m
Friday Fish Fry Night-6:30 a.m-8:00p.m
Saturday- 6:30 a.m - 7:00 p.m
Sunday- 6:30 a.m - 7:00 p.m
Looking for a good place to eat, in a reserved neighborhood? The FarmHouse is where you need to be if you answered yes to that question.  We are located in Stephenson, about 20 minutes North of Menominee, MI. We have delicious food made to satisfy any cravings you may have. Oh, did I mention we have homemade desserts?! Everything from pie to cookies, turnovers, and our famous carrot cake. Those are just a few of our yummy treats.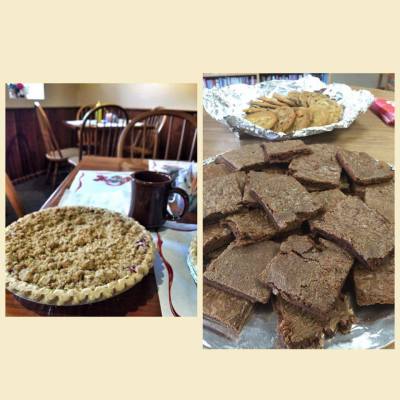 We also have daily specials call us to find out what they are for that day!
Curious about our payment methods?

We now accept debit/ credit cards of all types even micorchipped cards. Local checks, and of course cash.